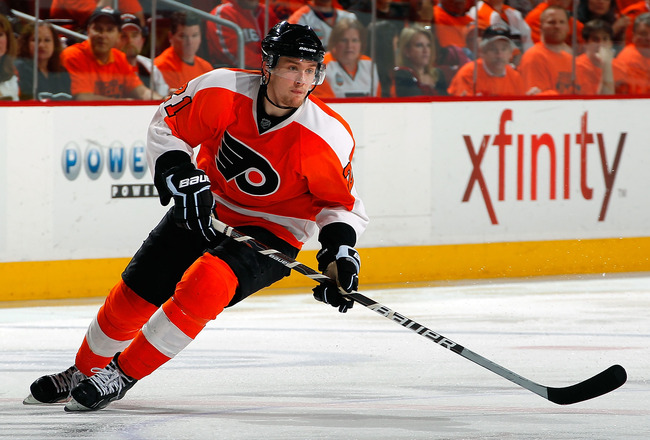 Seriously. Is this town just made of money?
Just a day after the Eagles Michael Vick recieved a six-year, $100 million dollar extension from the Eagles, Flyers forward James vanRiemsdyk penned his own contract extension. JVR, who stepped up big time and finally showed his worth as a 2nd overall pick in the 2011 playoffs with seven goals over 11 games got $25.5 mil over six years, which breaks down to $4.25 per. The only question now is if he actually deserves it.
In 153 games, vanRiemsdyk tallied 36 goals and 39 assists. Which is good as a supporting player, say, a 2nd or 3rd line guy. But to pay him like one of the he's the star of the team after two years is a little unsettling. One can always hope he get to that point, that he and Claude Giroux become the new Carter/Richards. But until they can prove that they're truly the future of the Flyers I'm going to be asking why the front office felt this was a priority so early.